I've spent the morning listing a few new bracelets to my Etsy store, and it's been a while since I shared recent works here on my blog...so.....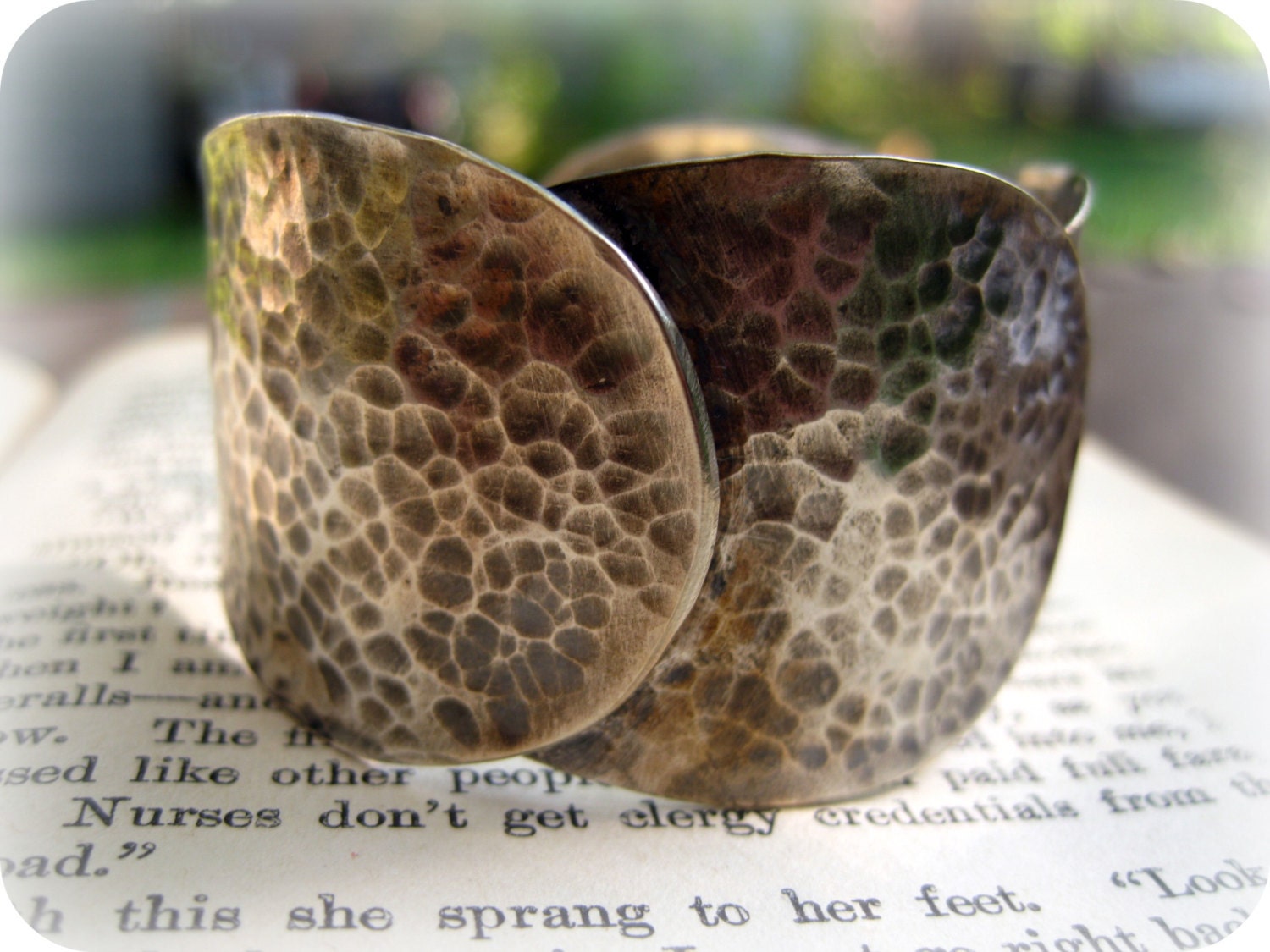 Hammered & patinaed vintage spoon bowl cuff bracelet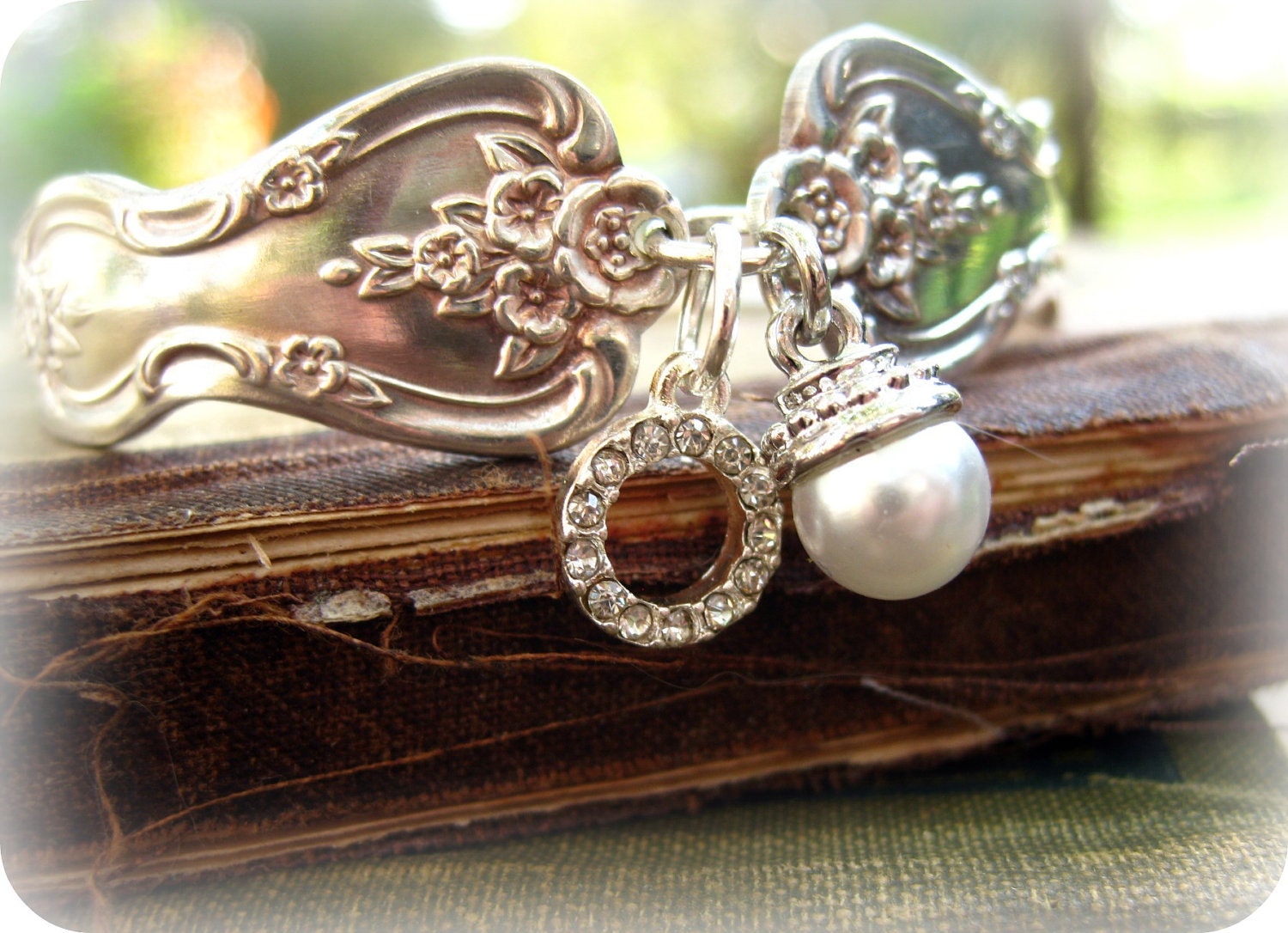 Upcycled silverware spoon handle bracelet featuring an artisan cupcake lampwork bead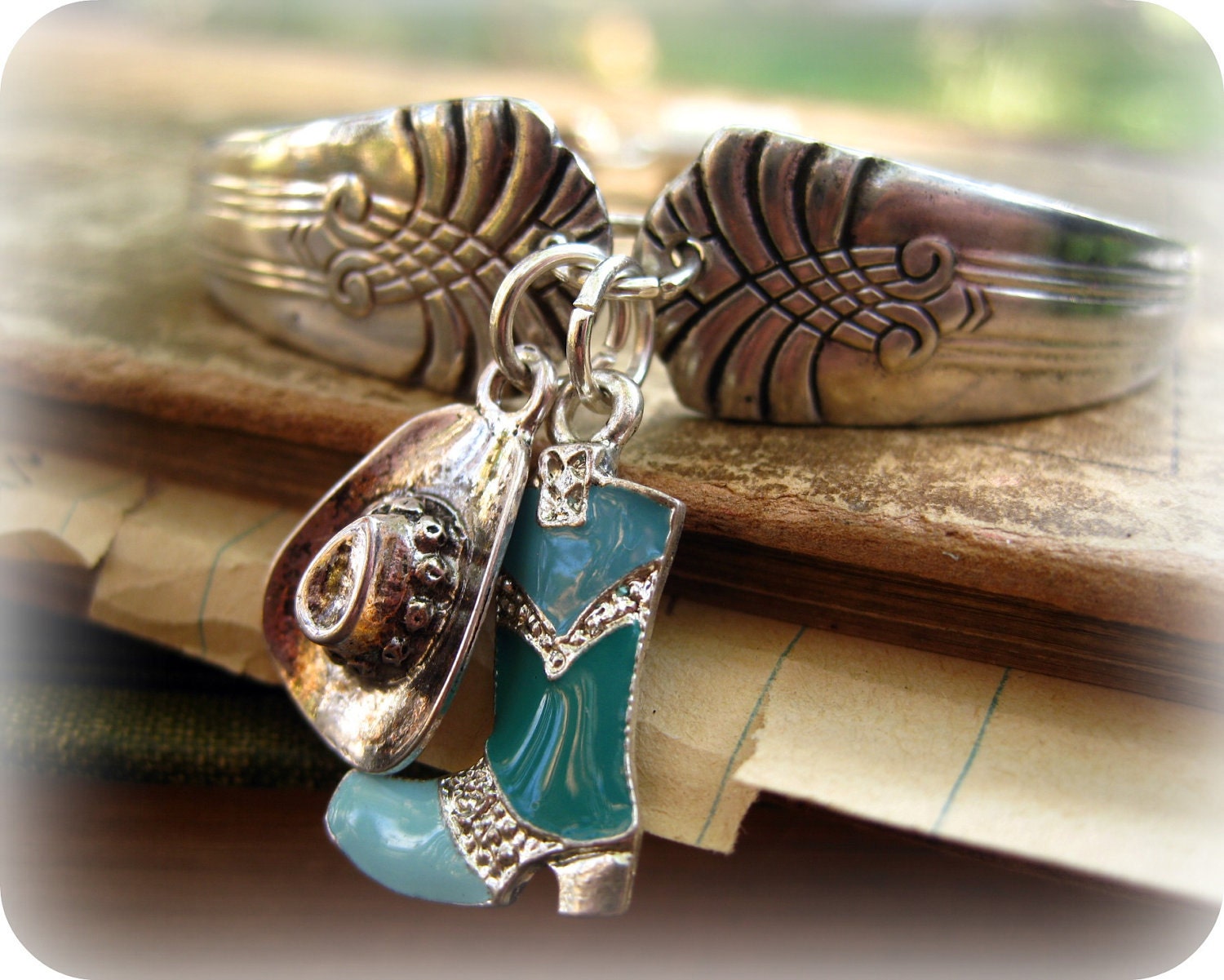 Ok...this is sort of a joke in our family. Every single show, someone asks if I make western themed jewelry...so here you go...now I can say I do! :)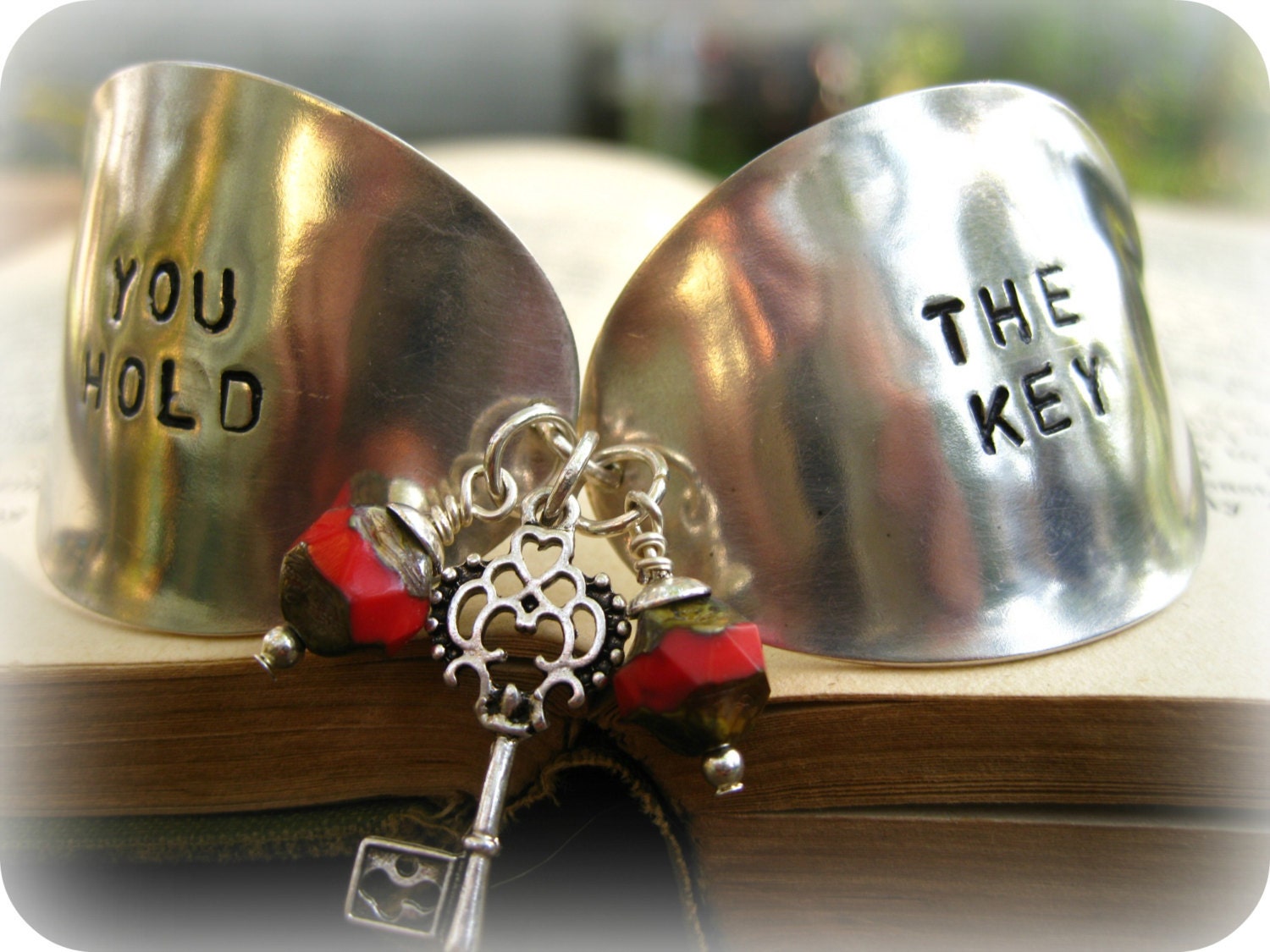 These hand stamped spoon bowl bracelets are quickly becoming my favorite. We always sell
all that we bring to shows...down to the one I'm wearing for the day!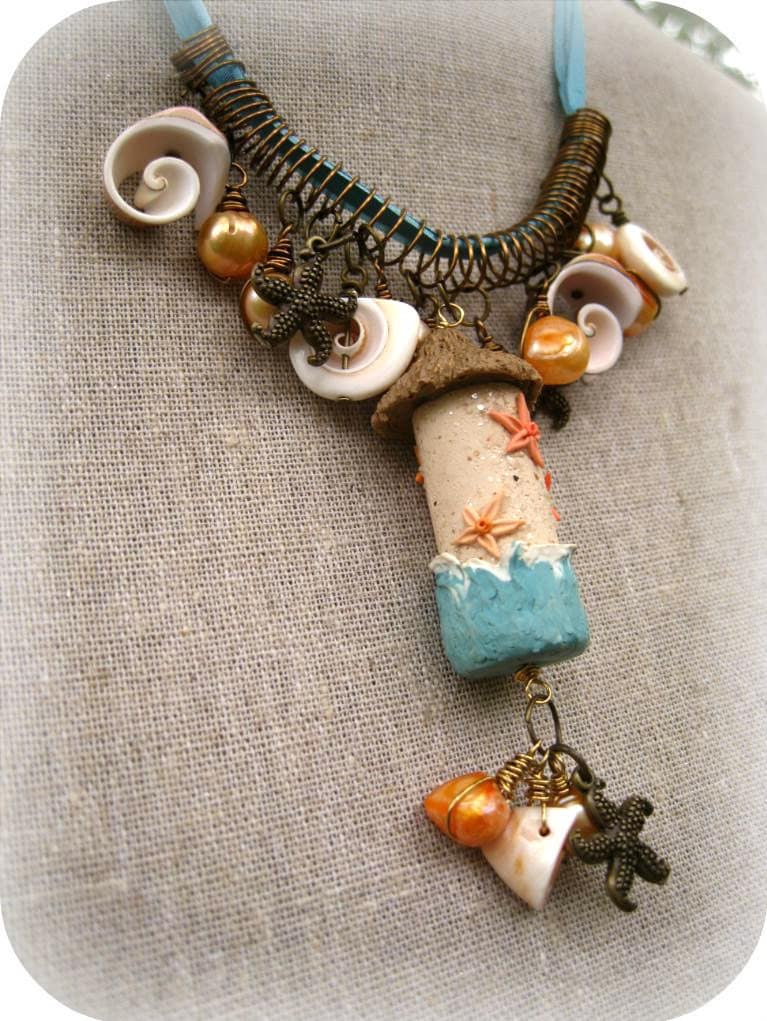 I'm not giving up on summer!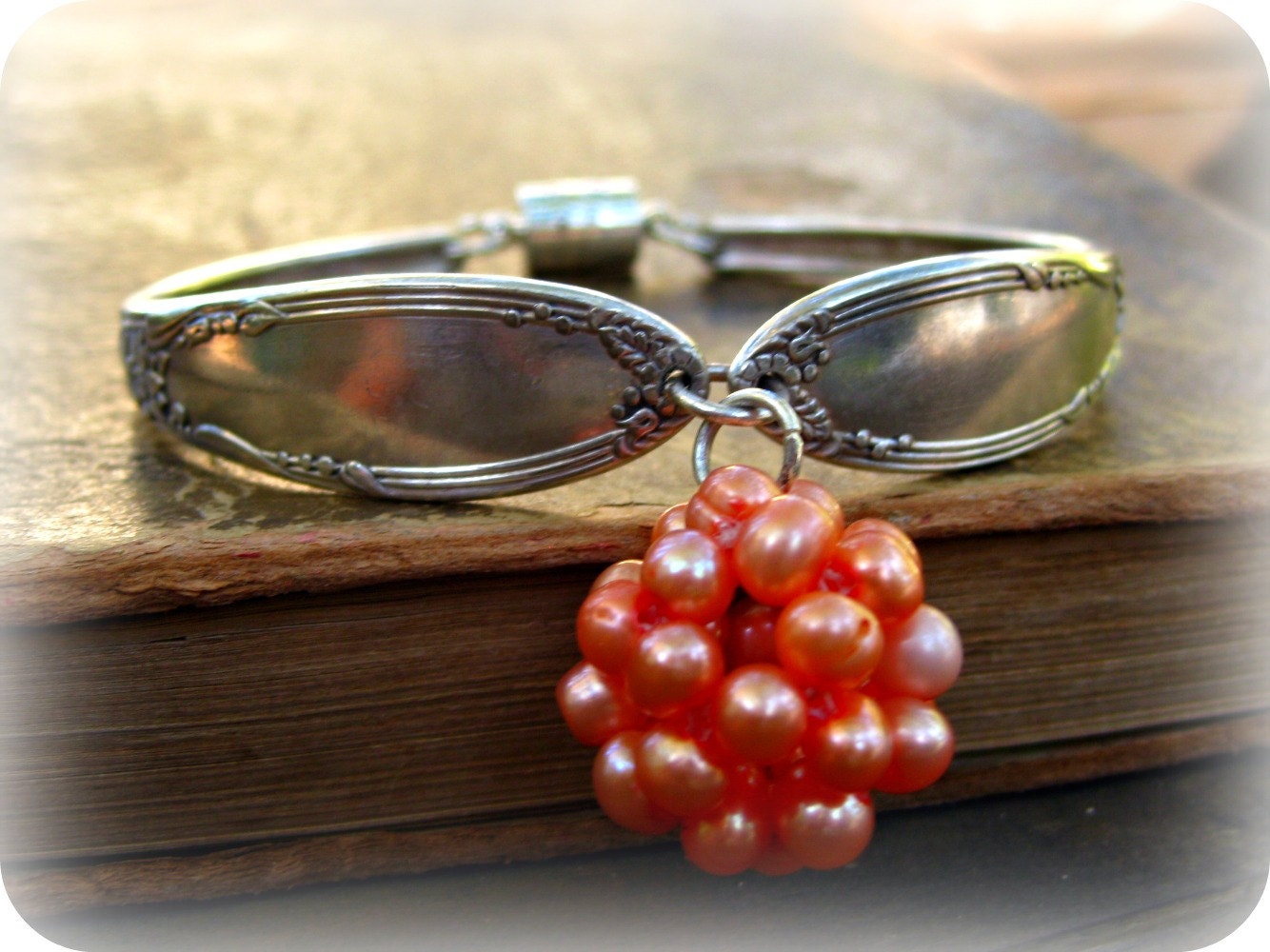 Vintage beaded pearl charm...love this!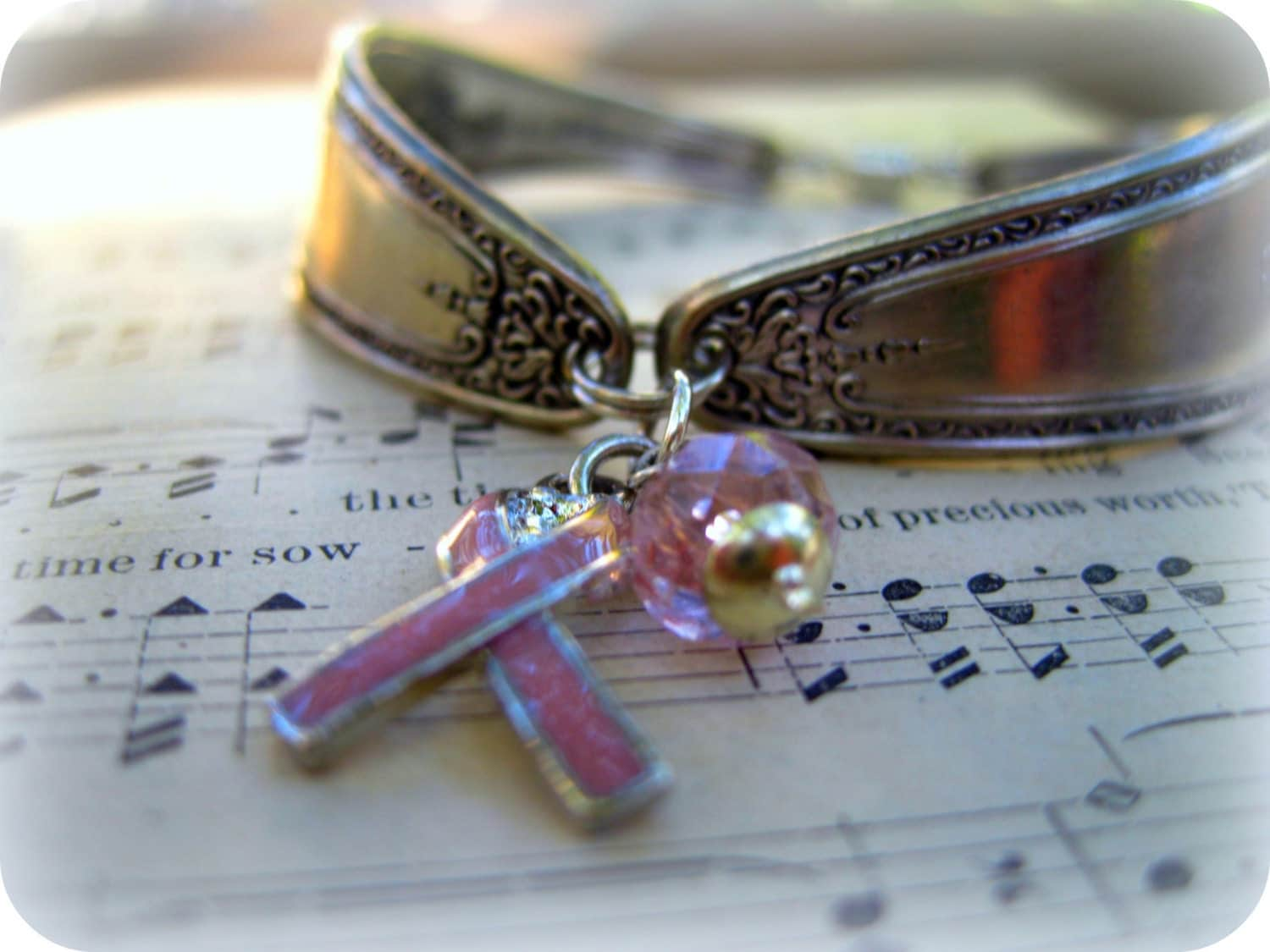 And of course I've done cancer awareness bracelets!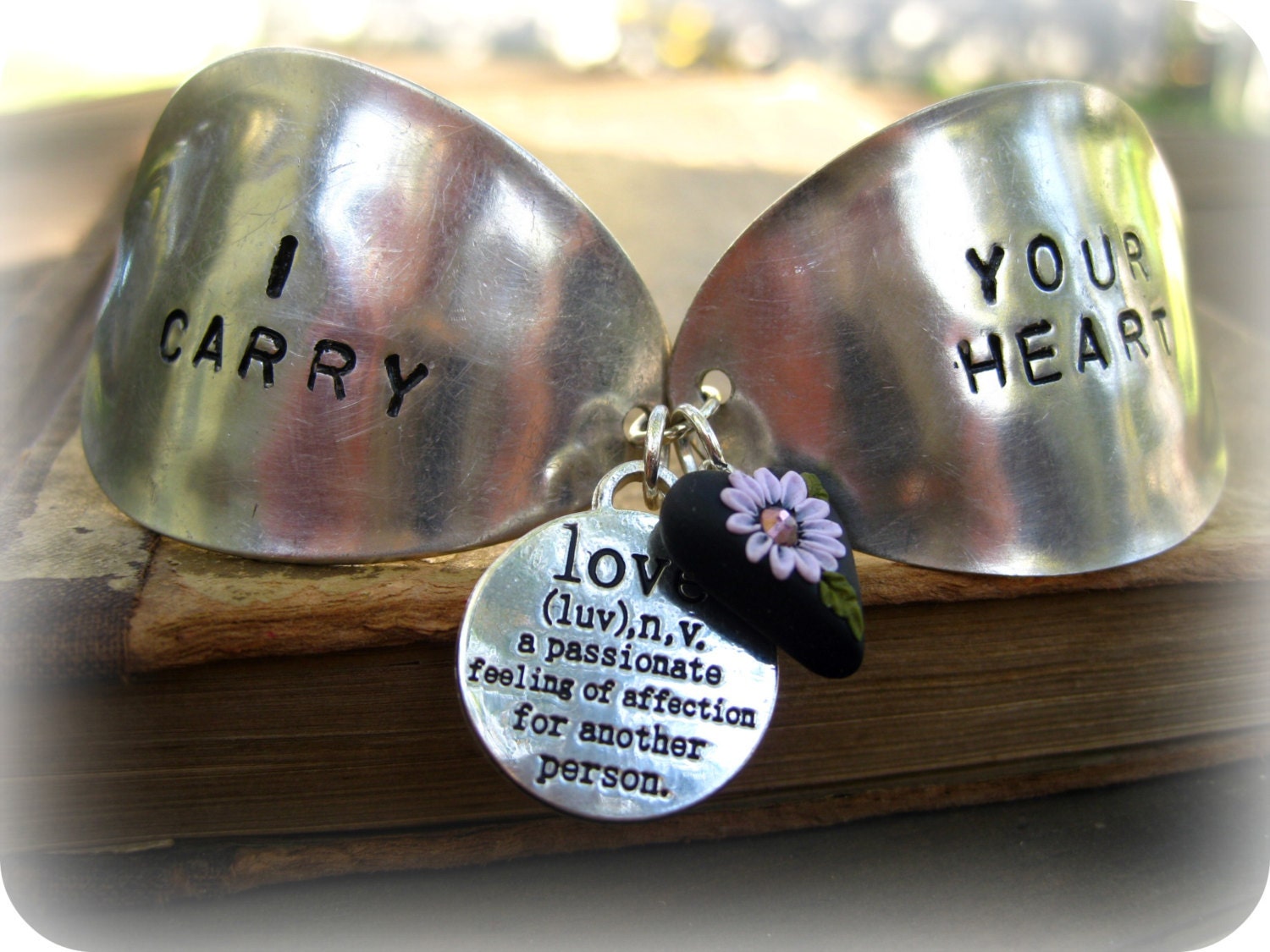 From my favorite poem by E.E. Cummings
"Paint the town red" stamped spoon bowl bracelet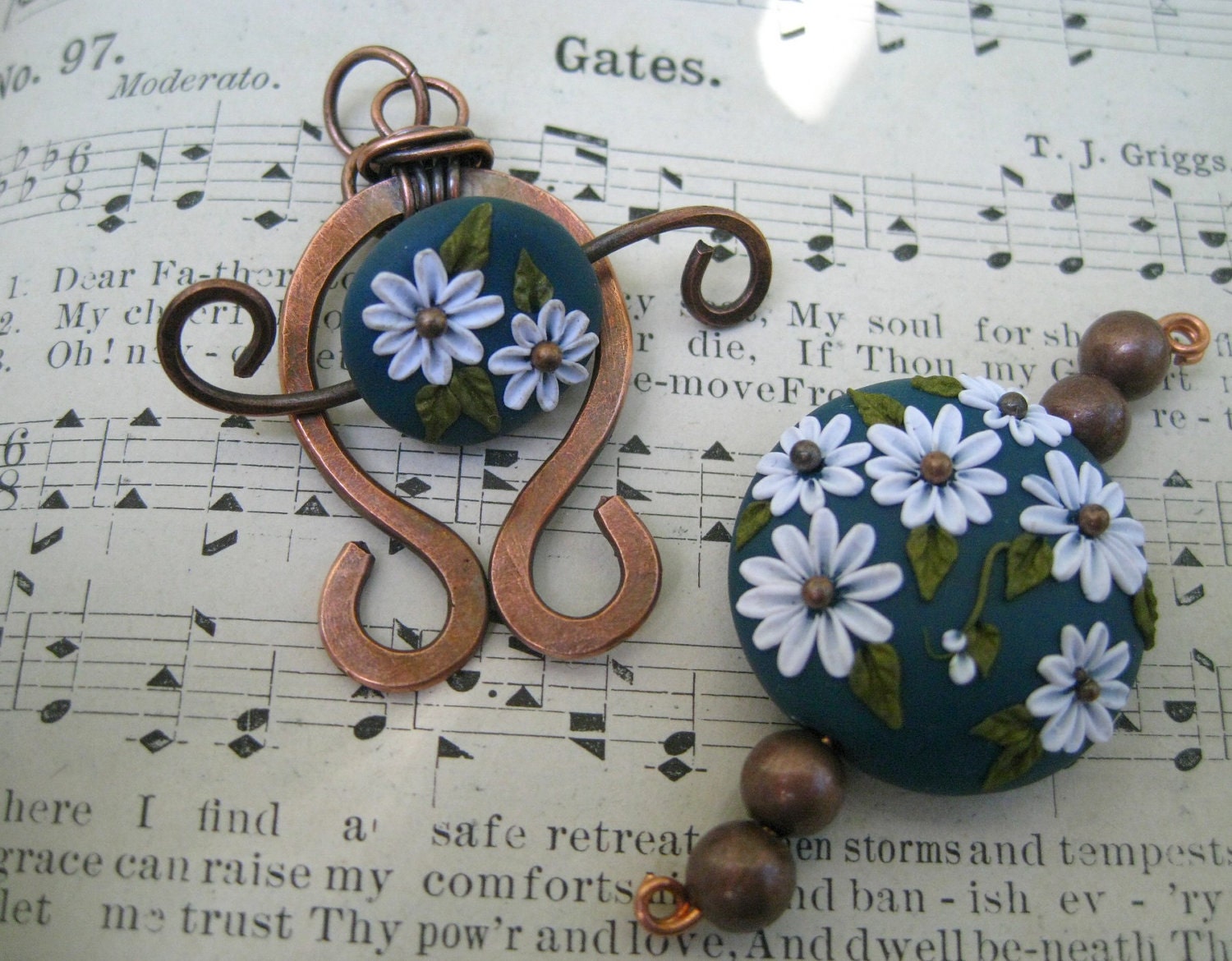 And finally, a few of the new components I've started creating.
Whew...listing is almost as demanding as art shows! All of the above (and more) can be found on our Etsy store
HERE
Hope everyone has a great Tuesday! I'm off to enjoy the 80 degree temperatures we're having today!