...Okay, not so super secret, but still as awesome as the "original"
Bead Soup Blog Party
hosted by
Lori Anderson
!!
My partner is
Patti Vanderbloemen
. Patti is also a fellow Virginian and not only has fantastic taste in artisan beads, but has some utterly gorgeous jewelry on her
Etsy
site!
For example...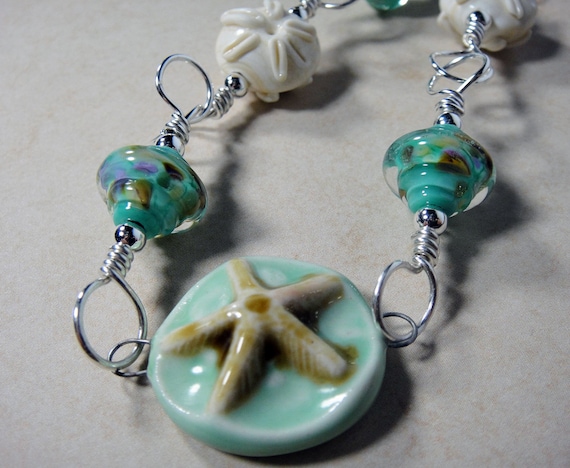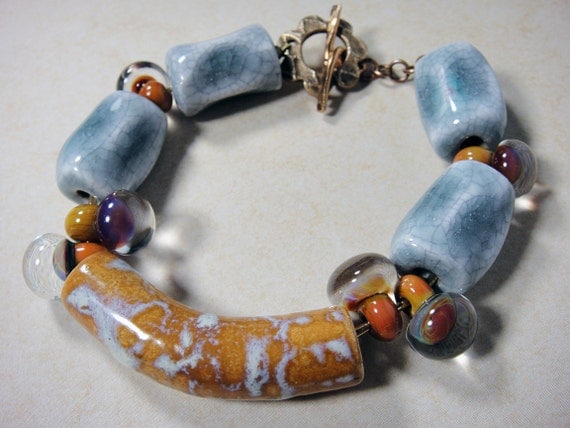 And the gorgeous goodies Patti was so kind enough to send me...
I know my pictures absolutely stink, but you have no idea how much self control it took to snap these two shots before I dug right in! Patti sent an awesome detailed list of each bead and where/from whom it was purchased...and I "put it in a spot that I would remember", and yep...I can't remember where I put it! I'll come back and give every bead it's credit (I do remember
Summer's Studio
&
Humblebeads
)...as soon as I find that sheet!
I'm still in awe how generous Patti was...I'm not sure I could have parted with some of the pretties she gifted, as I tend to hoard those extra special beads! I mean A WHOLE SET of fabulous lampwork beads?? Patti's a keeper! ;)
As soon as I come up with a few designs worthy of these I'll be sure to post an update!