Somehow I had the good fortune of the planets aligning and I was one of the lucky 201 drawn to participate in
Lori Anderson's 5th Bead Soup Blog Hop
!! This will be my second BSHP...Yep...I had SO much fun the first time around, I had to go back for seconds!! If you're unfamiliar with Lori, or with her Bead Soup Blog Hop (and seriously, I don't know how she doesn't claw her eyes out trying to organize and please a group of this size...or of any size for that matter), then please head over to Lori's blog and check it all out...but first let me introduce my "partner in crime" for the hop...
Again, somehow I lucked out and drew a golden ticket...as I was paired with the amazing glass artisan Jennifer Cameron!! I adore lampwork, with all it's mesmerizing facets buried within the glass, and even though I drool over glass beads on a daily basis, I haven't had the opportunity to work with them as much as I daydream about. Partly because I can never decide which ones to purchase, but for the most part I always fear of not doing the beads justice in my creations.
Enough about me, let's get on with Jennifer's eye candy shall we?
First, let's check out her studio:
I love all the colors and having them on display they are like little works of art all by themselves!!!!
And of course I couldn't help but spy this little creation by Jennifer in her Etsy shop...found
HERE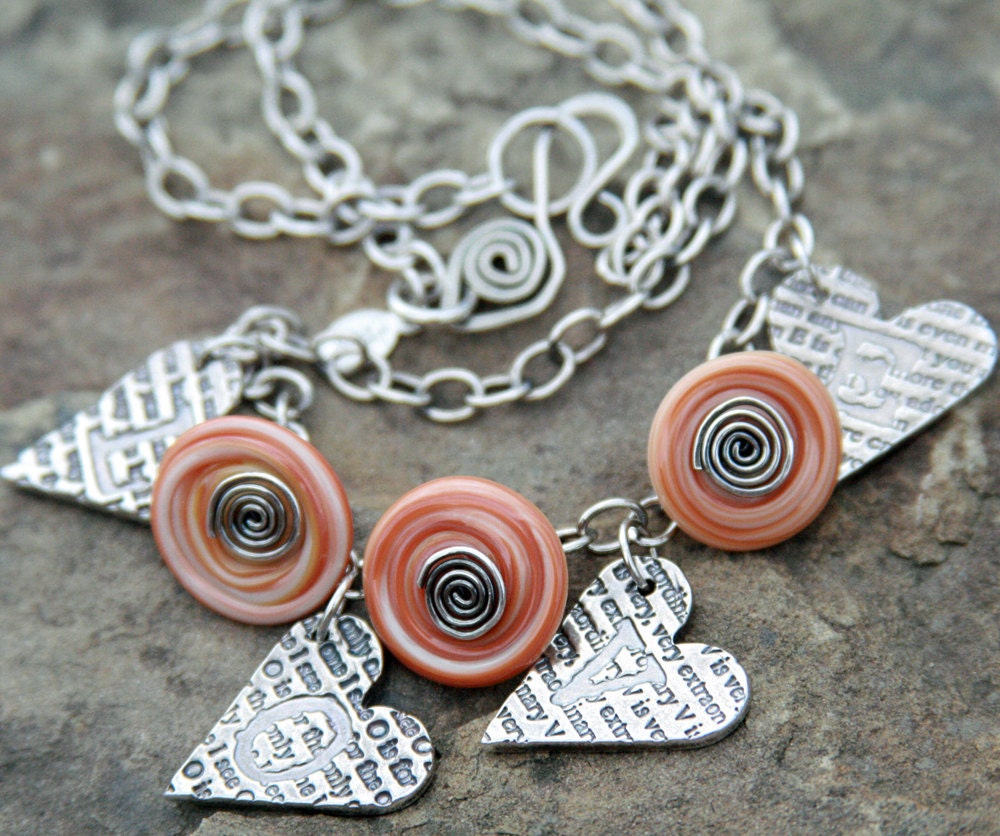 I've worked with glass discs...and I promise that I'll be hiding my creation after seeing how gorgeous this necklace is! Jennifer made her own PMC hearts too...all kinds of talent!
Now on to the main act...BEADS!!!
See what I'm talking about? So many dimensions in such a little bead! Unbelievable!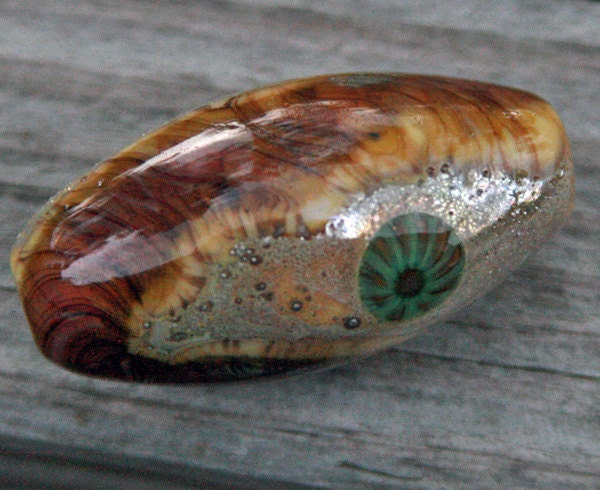 I get lost in this piece...
And I'll wrap it up with my favorite: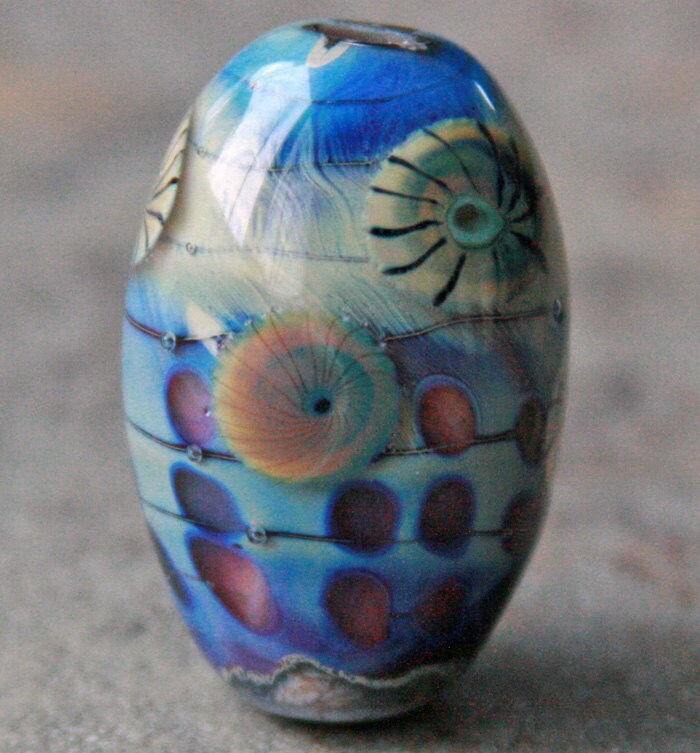 Now you can see why it's my favorite!!
Please run on over and check out Jennifer's
BLOG
or her
Glass Addictions
Etsy store...but don't be greedy :) and save some for the rest of us!
Don't forget to come back and check out all the participants' creations on reveal day March 3rd! I'll be re blogging the participants list, complete with links prior to reveal day!